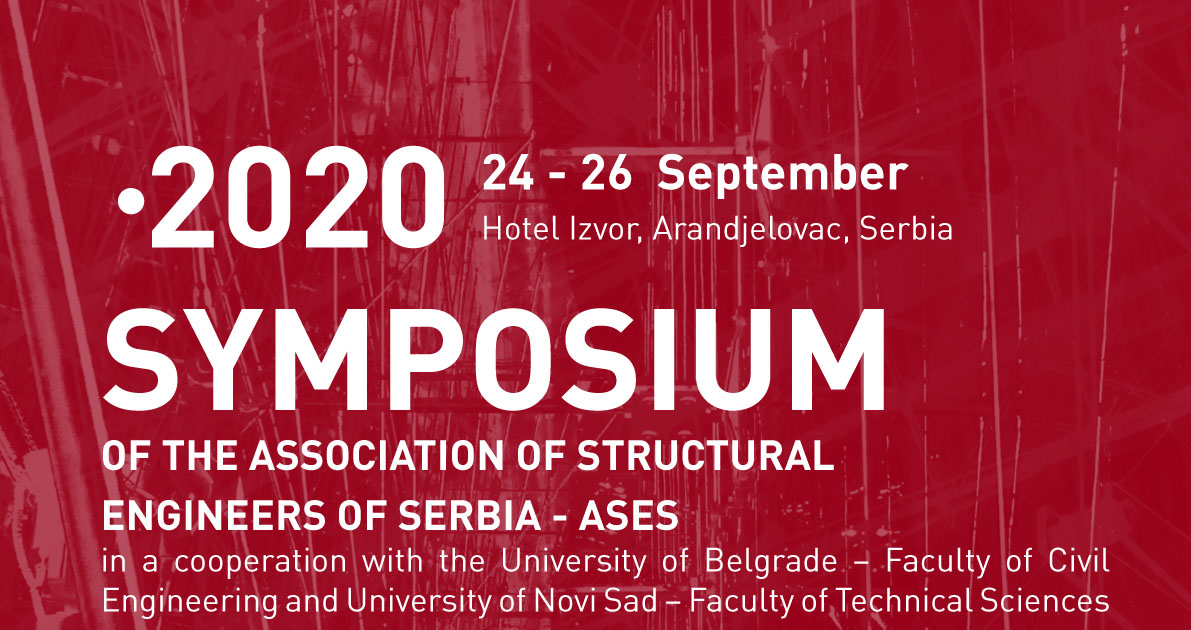 ---
The 2nd information related to the Symposium of the Society of Structural Engineers has been published which will be held at the Izvor Hotel, Aranđelovac, in the period 24-26.09.2020.

We invite you to take part in the work of the conference, and for the beginning to submit abstracts of papers by 03/15/2020.

Special requests are sent to companies, institutions, institutions and associations in the field of construction to propose
candidates for the award of a Lifetime Charter in the field of structural engineering, as well as
candidates for the award of the Best Professional and Scientific Achievements in Construction Structural Engineering of Serbia for 2018 and 2019.



You can also find all the information on our site https://dgks.grf.bg.ac.rs in the section "Symposium 2020"
---
2020-02-12 08:12:46