EVENTS
---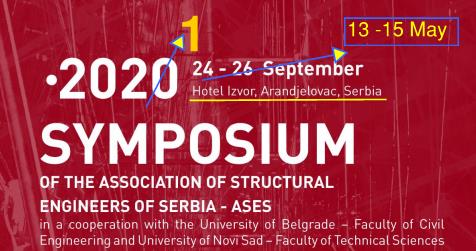 The conference will run from 13th to 15th of May 2021
Dear colleagues, dear friends,
The conference will run from 13th to 15th of May 2021, respecting all epidemiological measures in force at that time. The review process has been completed and we are currently in the process of preparing of Book of papers. If you want to participate in the Symposium, and you have not registered so far, you can do so through the DGKS website, i.e. via the link http://dgks.grf.bg.ac.rs/seminar_prijava.php?lang=sr.
To participate in the Symposium, it is necessary to pay the registration fee, in one of the ways presented at the following link: http://dgks.grf.bg.ac.rs/seminar_kotizacija_data.php?lang=sr. We pay special attention to the possibility of electronic, online payment, directly from our site.
In addition to the possibility of participating in the Symposium at the Hotel Izvor and receiving all the conference material, the paid registration fee also includes a link through which it will be possible to present and listen to the ...
SEE FULL TEXT...
---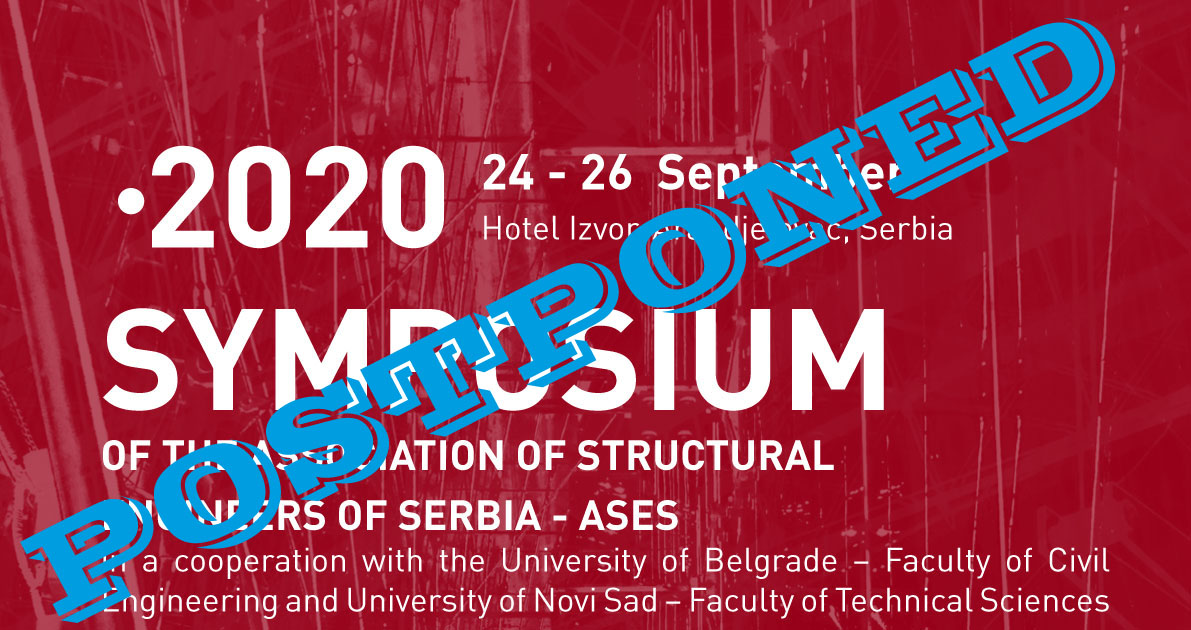 The conference is rescheduled for 2021 and it will run from 13th to 15th of May 2021
E-meeting of Presidency was held on 4th of June 2020 and it was decided for ASES symposium to be postponed. The attitude of keynote speakers as well as the current situation in region associated with the risk of COVID 19 pandemic was crucial for decion to be made.
The conference is rescheduled for 2021 and it will run from 13th to 15th of May 2021.
The process of abstract reviews will be completed soon.
The deadline for paper submission is 1st of November 2020. Considering that printing of materials must be completed by the end of the current year, the paper submission won't be possible after the deadline.
The commissions, which will consider the proposals for awards of Association of Structural Engineers of Serbia, were established on this meeting as well.
Stay healthy and safe and we hope to see you in May 2021!

---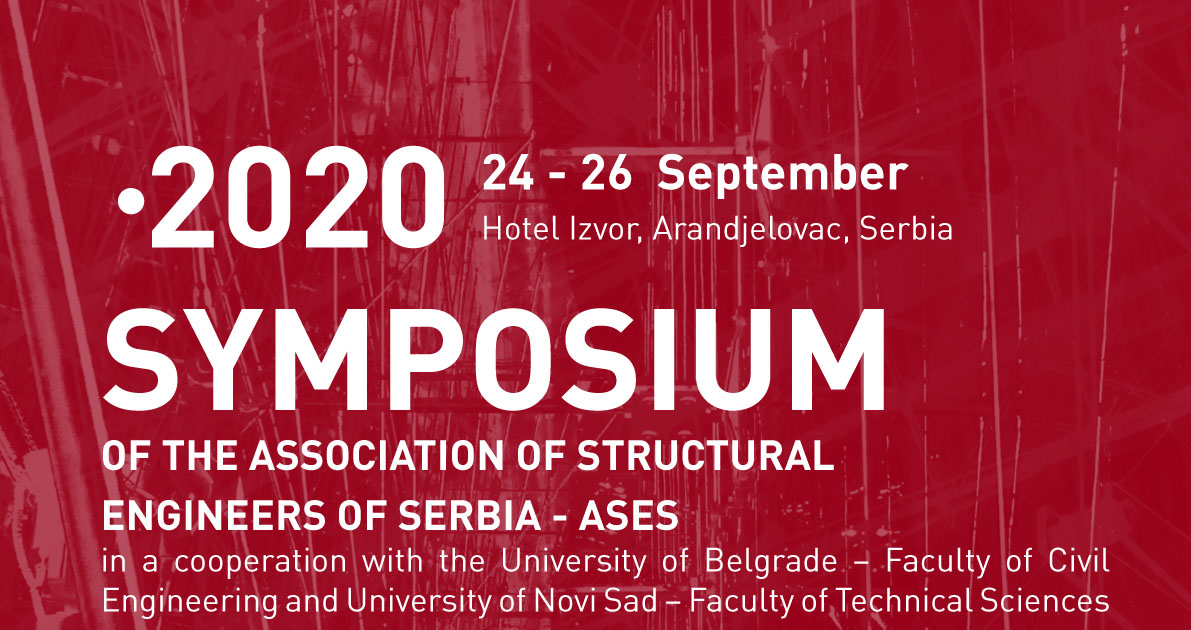 II information
The 2nd information related to the Symposium of the Society of Structural Engineers has been published which will be held at the Izvor Hotel, Aranđelovac, in the period 24-26.09.2020.

We invite you to take part in the work of the conference, and for the beginning to submit abstracts of papers by 03/15/2020.

Special requests are sent to companies, institutions, institutions and associations in the field of construction to propose
candidates for the award of a Lifetime Charter in the field of structural engineering, as well as
candidates for the award of the Best Professional and Scientific Achievements in Construction Structural Engineering of Serbia for 2018 and 2019.



You can also find all the information on our site https://dgks.grf.bg.ac.rs in the section "Symposium 2020"
---